It is true that in an age when aquatic resources are being depleted, there is a worldwide demand for a substitute for luxurious fish. However, although it's not easy to tell fish apart once it's sliced, that doesn't mean that restaurants should not be held to certain standards. Here we present a number of severe cases.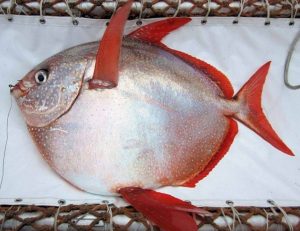 First of all, Opah belly meat with some fat is used for the tuna in Negi-toro (tuna minced with Welsh onion leaves). Opah is widely distributed in warm seas and it's known to be inexpensive with a smooth taste. The price is less than 1/100 of the Pacific bluefin tuna and if possible Negi-toro made from Opah should be avoided.
Next let's discuss Japanese conger, an essential Edo-style sushi topping. A substitute for Japanese conger is the Common snake eel, which is a type of sea snake from Peru. The taste is pretty good, but the skin is rubbery and it doesn't stick to the Shari (vinegar rice) so it's instantly apparent that it's a substitute fish. If you find Japanese conger at kaiten-zushi for JPY 100 per plate, you might want to question the source.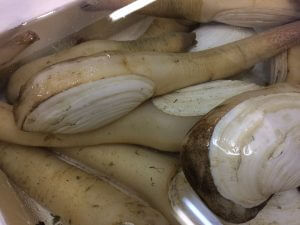 A premium sushi topping is the Mirugai clam (also called Hon-miru). This shellfish is characterized by its unique texture and taste. Instead the Japanese geoduck (Shiro-miru) is used, which sells for half the market price. However, the taste of the two is so similar that even Sushi Tsu has mistaken them, which is great news for dishonest dealers.
In April 2015 the Food Labeling Act was revised, leading to progressive reduction of fraudulent labels, but it is not a solution that eradicates dishonest dealers so consumers need to be educated and aware.
Related contents:
https://www.mashed.com/30278/things-never-order-sushi-restaurant/
---
We hope this information will be helpful.

Revision date: October 23, 2021