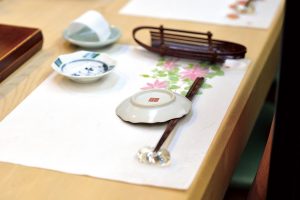 There are manners in using chopsticks that tourists may be unaware of. I would like to introduce some of those here.
First of all, it is impolite to place chopsticks on your dish in the middle of a meal. Make sure to place them back on the chopstick stand when you aren't using them.
It is also poor manners to stab food with chopsticks and or to use chopsticks to look through dishes. Please avoid breaking up the beautifully arranged dishes when you eat.
---
We hope this information will be helpful.

Revision date: January 11, 2018