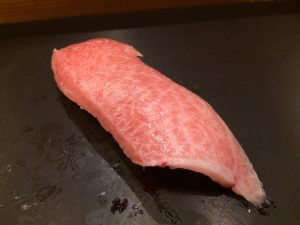 Marbled tuna (shimofuri) is the part in which it looks like the fat has fallen like a frost and melts like snow on your tongue then leaving only the umami taste.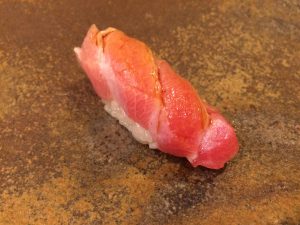 The lined fatty tuna (jabara) is the part that has white fat lines running through it and distributes a surge of aroma and umami flavor throughout the mouth. After that the potent fatty umami fills your mouth. The way the fat melts in your mouth differs, so everyone has their own preference.
---
We hope this information will be helpful.

Revision date: April 9, 2018