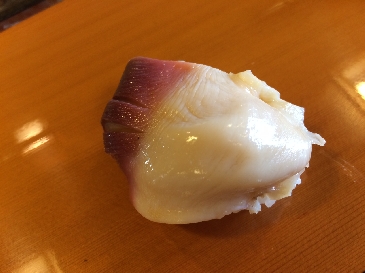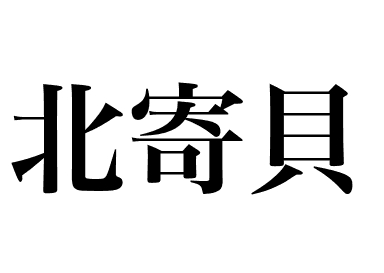 Sakhalin surf clam (Hokkigai)
Leg portions are eaten as sushi toppings. Immersion in hot water turns the dark tip into a pale purple color and sweetens the taste. Hokkigai is often compared to Akagai and though it's not as fragrant, Hokkigai is sweeter and more flavorful. There are two types of Hokkigai. One is expensive black Hokkigai (Sakhalin surf clam) and the other is a more reasonably priced brown Hokkigai (Sakhalin surf clam). Needless to say, the black one is used as sushi ingredient.

Incidentally, at conveyor belt sushi (kaiten-zushi) and similar restaurants, a cheaper, related species known as Surf clam is used. Most of these are boiled in North America, especially Canada, and delivered frozen, so the taste is lacking compared to the real Hokkigai. However, the lean leg portion is refreshing and also pleasant to look at so it is highly esteemed in the food service industry.
Main production area
Hokkaido Aomori Iwate
Famous production area
Season
Winter-Spring