Seasonal sushi toppings you'll want to try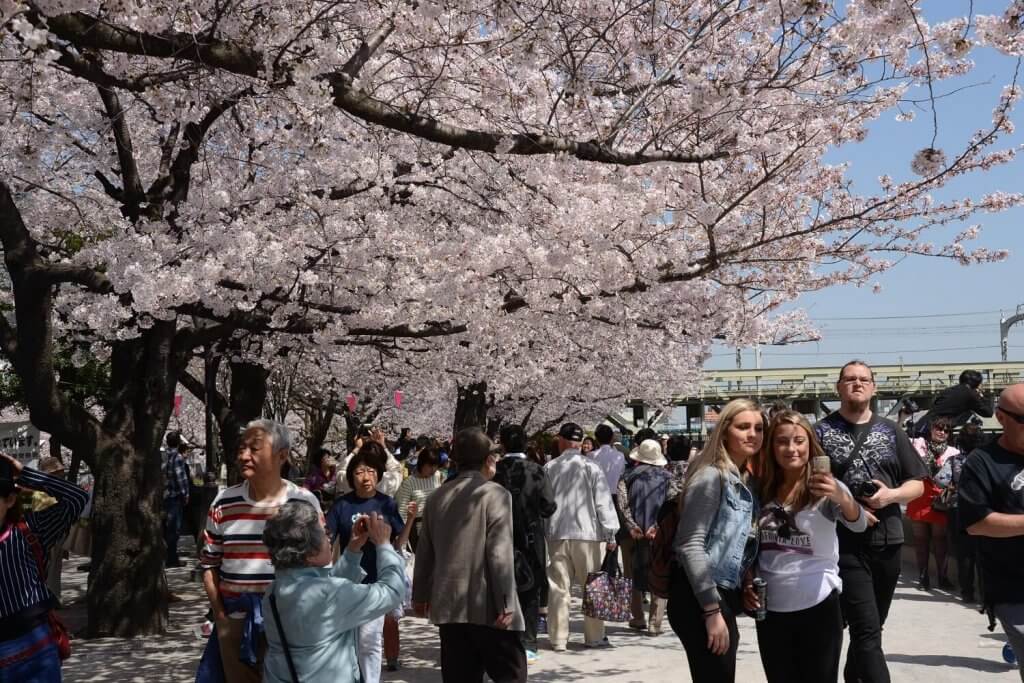 Part of traveling in Japan means experiencing Japan's seasons without even making a conscious effort to do so and this leads to learning about the food culture here, which is heavily influenced by those seasons. Sushi toppings in particular cannot be discussed without bringing up the seasons. Of course, farm-raised fish can be eaten year-round, so the seasons might not be so important. However, no matter what sushi restaurant you happen to be at, if you say you want to eat salmon roe in the middle of the hot summer, you will be served roe that was prepared between September and November and then frozen. Lately, most sushi restaurants have refrigeration equipment that can cool things to -50 degrees Celsius, so it is possible to eat salmon roe at any time of year, but originally it was only available in the autumn.
One of the reasons that Japanese food was registered as UNESCO intangible cultural heritage property is said to be, "The beauty of nature and the changing of the four seasons are expressed in meals." The food is decorated with seasonal flowers, leaves, etc., equipment and dishes are made to suit the seasons in order to enjoy the sense of these seasons. Of all the types of Japanese food, sushi is considered to be one of the most representative of the seasons. There are some toppings such as white fish and shellfish that can only be eaten at certain times of the year. By going to a sushi restaurant regularly you can really get a feeling for these changing seasons and nature, which gives you a whole new outlook on daily life. Rather than simply dining to satisfy hunger, sushi can allow you to feel the passage of time, and repeated visits can enrich your senses. This may be the best part of visiting a sushi restaurant.
The standard phrase is, "These are the sushi toppings you must try during each of the four seasons," but the truth is that broad categorization of only four seasons just isn't enough. It is said that the fish that is stocked at the Toyosu Market changes at least every two weeks or so. The fish eaten at the beginning of spring may not even be available at the end of spring. Even if the fish is still available, it will no longer be in-season. Therefore, a calendar that Japan has used for 1200 years, which was originally created as an almanac in ancient China, introduces not only four seasons, but this is where the 24 sub-seasons, known as "24 Sekki (二十四節気)", come in.
| 24 Sekki | Solar Calendar Date | Recommended Sushi Topping |
| --- | --- | --- |
| Shokan (小寒) | Jan. 5th | |
| Daikan (大寒) | Jan. 21st | Japanese amberjack (Buri) |
| Risshun (立春)    | Feb. 4th | Striped marlin (Makajiki) |
| Usui (雨水)  | Feb. 19th | Ark shell (Akagai) |
| Keichitsu (啓蟄)  | Mar. 5th | Firefly squid (Hotaruika) |
| Shunbun (春分)  | Mar. 21st | Japanese egg cockle (Torigai) |
| Seimei (清明) | Apr. 5th | Bonito (Katsuo) |
| Kokuu (穀雨) | Apr. 20th | |
| Rikka (立夏)   | May 6th | Red seabream (Tai) |
| Shoman (小満) | May 21st | Goldstriped amberjack (Hiramasa) |
| Boushu (芒種)  | Jun. 6th | Chicken grunt (Isaki) |
| Geshi (夏至)   | Jun. 21st | Young Gizzard shad (Shinko) |
| Shousho (小暑)  | Jul. 7th | Greater Amberjack (Kanpachi) |
| Taisho (大暑)   | Jul. 23rd | |
| Risshu (立秋) | Aug. 8th | Bartail flathead (Kochi) |
| Shosho (処暑) | Aug. 23rd | Baby Golden cuttlefish (Shin ika) |
| Hakuro (白露) | Sep. 8th | |
| Shubun (秋分) | Sep. 23rd | Pacific saury (Sanma) |
| Kanro (寒露) | Oct. 8th | |
| Soukou (霜降) | Oct. 24th | |
| Rittou (立冬) | Nov. 8th | Snow crab (Zuwaigani) |
| Shosetsu (小雪) | Nov. 22nd | Filefish (Kawahagi) |
| Taisetsu (大雪) | Dec. 7th | Japanese pufferfish (Fugu) |
| Touji (冬至) | Dec. 21st | Longtooth grouper (Kue) |
This calendar was conceived as a method to express the seasons during a time when the lunar calendar was predominantly used. It divides the year into 24 periods of time, which are named for things like the climate or living things. Even now the 24 Sekki make appearances throughout the year in certain seasonal greetings. For example, the spring (Shunbun) and autumn equinoxes (Shubun), on which day and night are equal in length, are each considered to be mid-term days while the day with the longest daylight is the summer solstice (Geshi) and the day with the longest night is the winter solstice (Touji). And, these 24 seasons are exquisitely linked to the timing when in-season sushi toppings change. Older sushi chefs are consciously incorporating these sub-seasons into their daily purchases, so it wouldn't be far off to call it a sushi ingredient calendar.
Now we would like to introduce Seasonal sushi ingredients you'll want to try based on the 24 Sekki. Japan is a long and narrow archipelago that stretches from north to south, so if you move to different places at different times during the year, you can actually eat some of the same seafood year-round. On the other hand, there is other seafood that can only be caught during certain periods of time. In this column, I would like to focus on Tokyo, the birthplace of sushi.
Daikan (Jan 20th) What is the recommended fish that embodies the coldness of winter? Kanburi! During this season Buri (Japanese amberjack) is sweet and fatty and just one bite fills your mouth with an indescribable deliciousness.
Keichitsu (Mar 5th) is when insects start to wriggle out into the world. In the fish world, for some reason, small things like Hotaru ika (Firefly squid) and Iidako (Ocellated octopus) start to appear. This is also a good season for clam digging and when the shellfish have good flavor.
Shunbun (Mar 21st) This is the season when early cherry blossoms start to bloom. On the spring equinox, fishing for Torigai (Japanese egg cockle) opens. The meat of this shellfish is soft, chewy, it has high moisture content and it is bright and shiny. Furthermore, the Japanese egg cockle (Torigai) from the Mikawa region is especially sweet.
Seimei (Apr 4th) is the time in the calendar when various plants start to sprout. Katsuo (bonito) is recommended for this day, and of course, this is the time for "Hatsugatsuo" (the first bonito of the season).
Rikka (May 6th) Although this is the beginning of summer on the calendar, it's still a long way off before 'real' summer begins. There are some days that the sun beats down and the mercury creeps up, but in general, this time is not hot or cold, and humidity is low with a cool breeze. The recommended fish for this time is decidedly natural Suzuki (sea bream).
Shoman (May 21st) Now the weather is getting nicer and plant growth is significant. That 'real' summer is getting closer and closer. This is definitely the time to try Hiramasa (Goldstriped amberjack).
Boushu (June 6th) The sun is getting hotter as early summer arrives and the rainy season will start soon. Isaki (Chicken grunt) is definitely recommended at this time, and Iwashi (Japanese sardine) is great too. They taste best from early summer to autumn when they start to put on fat. They are growing especially large during this time to prepare for spawning and are full of nutrients. There is a saying in Japanese, "Make sure to eat Kisu (Japanese whiting) in June, even if you can only draw a picture of it." Basically, June is hands down the season for Kisu and you should make sure to eat it at all costs.
Geshi (June 21st) This is when shinko (young gizzard shad) starts to come in from the Maisaka area of Shizuoka prefecture. At sushi restaurants, it's always a competition to see how many of the small shinko they made sushi with.
Shousho (July 7th) The rainy season is coming to an end and it's really getting hot at this time. Wild kanpachi (Greater Amberjack) is by far the best fish for this time.
Risshu (Aug. 8th) This is the peak of summer. This is when the blazing summer sun is beating down and the Kochi (Bartail flathead) caught at this time is called Terigochi. "Teri" is from the term 'teritsukeru', which is used to describe the hot sun blazing down. This is one of the few high-quality mid-summer seasonal fishes.
Shosho (Aug. 23rd) is when the summer heat eases and you first start to feel the fresh breath of autumn in the cool mornings and evenings, even though the days are still hot. This is when shinika, the young of sumi ika (Golden cuttlefish) starts to emerge.
Shubun (Sep. 23rd) You can tell autumn is really here with the clear after typhoons. When the autumn wind blows under a wide blue sky is when you really yearn for the Sanma (Pacific saury).
Rittou (Nov. 8th) Cold winds blow, leaves fall and in some regions reports of the first snowfalls start to come in. This is when Zuwaigani (Snow crab) fishing season opens. And white fish like sea bream (madai) and flounder, are recommended when they are delicious in winter and as highly appraised as spring madai.
If you learn about these 24 Sekki then you'll know exactly which toppings you should be trying and won't want to miss out on. But keep in mind that you won't find all of these fish at every sushi restaurant. Even if they did have it one day, they may not have it the next. It does, however, give you the perfect excuse to visit Tokyo again. I believe this is also one of the joys of traveling. Next time you visit Tokyo, I hope you will make sure to try the seasonal toppings while you enjoy the changing seasons. Please use this for your reference.