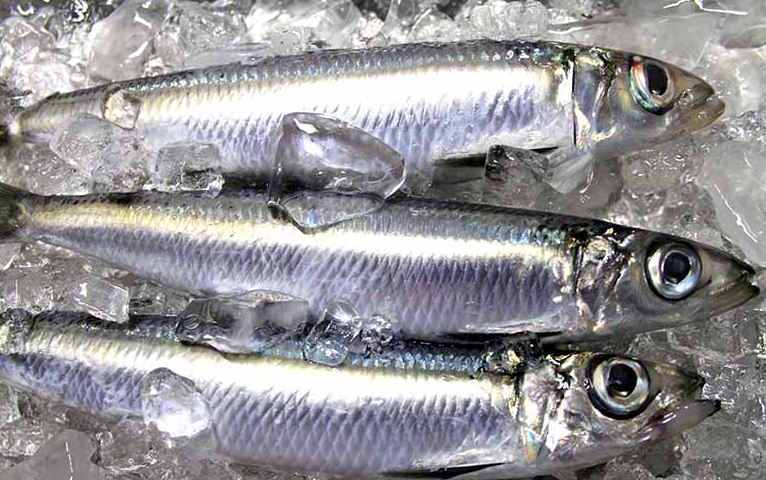 When it comes to large volumes of small fish like Aji and Iwashi, it's impossible to use Ikejime for each individual fish. Therefore, the general practice for small fish is to kill them all together with cold seawater using Korijime ("kori" is the Japanese word for "ice").
Here we will explain the important points of Korijime (氷締め).
The ice is important to maintain freshness. However, this does not mean that more ice is better. The amount of ice used must be adjusted depending on the state of the fish. When Ikejime is performed on live fish and then the fish is put directly on ice, it is killed too early. Also, if ice is only applied to certain parts, only that part will cool, changing the color of the meat. So, rather than directly cooling fish that haven't yet reached rigor mortis after death, the environment around the fish is cooled.
On the other hand, the fish that have been killed lose their freshness quickly so plenty of ice is applied then in order to prevent changes in the temperature of the fish's body. Although plenty of ice is necessary, ice is heavy so using so much that it would leave indentations on the fish's body would be inexcusable. You can tell whether the fisherman is used to handling the fish depending on how much ice is used.
---
We hope this information will be helpful.

Revision date: February 4, 2023
---
Share this article