Engawa has both a unique, crunchy texture and delightful fat distribution and is said to be the most delicious part of hirame.
But what exactly is engawa?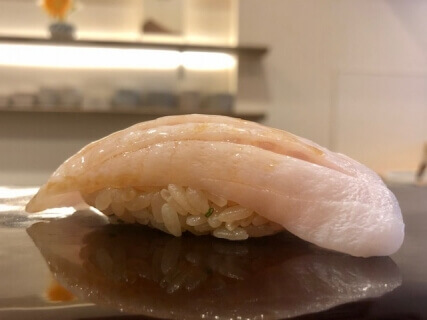 Engawa is the generally used name for the meat muscle that moves the soft ray of the dorsal and ventral fins of flatfish (such as hirame and makogarei). Most people in Japan think of the hirame version when they hear the word 'engawa'.
To go into a more advanced level of detail, there are three types of muscles that move the dorsal and ventral fins in fish: the erector spinae, the depressor and the scalene muscles. These muscles are well-developed in fish that move their dorsal and ventral fins often, like flatfish and flounder. Actually, not all three of these types are always consumed. If we look at the way hirame and makogarei are cut for preparation, the slanted muscle is taken to be used for engawa while the erector spinae and depressor are left, affixed to the fin ray, etc. In other words, to be exact, engawa is the slanted muscle of the dorsal and ventral fins.
The unique, crunchy texture comes from the high content of collagen, which is a scleroprotein. "Kakushi boucho" is used to make the crunch pleasant and is one of the skills a sushi chef must perfect. The delicious flavor is related to the high amount of fat compared to body meat. There is also a sense of elegant sweetness. Only four pieces of engawa can be taken from a single flatfish, so it makes sense that foodies love it.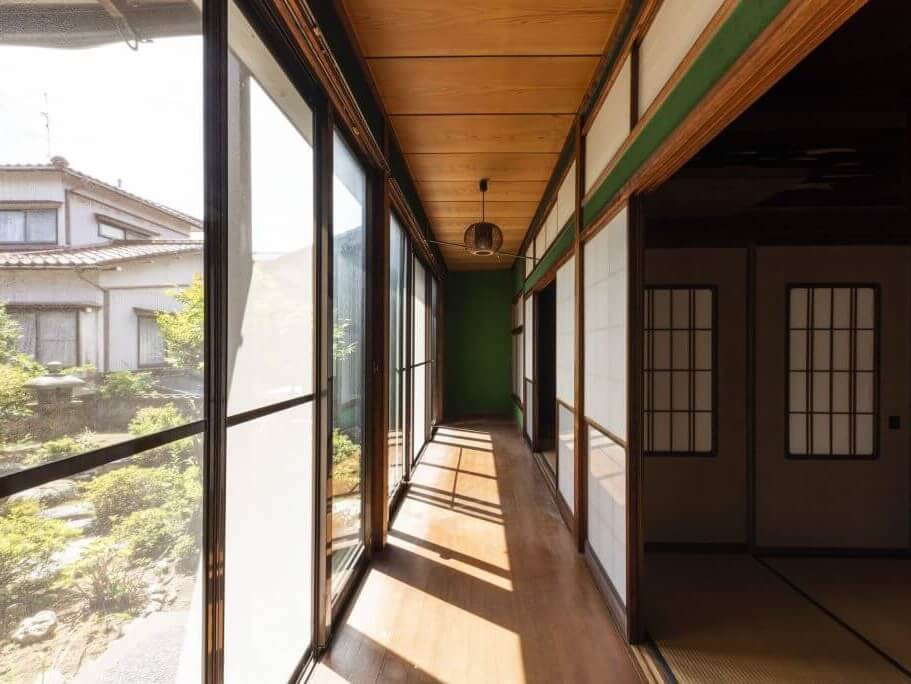 The name "engawa" comes from its resemblance to the unique veranda structure of Japanese-style homes. This veranda is called "engawa" in Japanese.
Incidentally, substitutions have become common at kaiten sushi (conveyor belt sushi) restaurants, and the topping is especially popular among women lately. So the question is, how is it possible to eat this valuable topping that is only rarely available at expensive sushi restaurants, so cheaply at kaiten sushi? Actually, Greenland halibut engawa and Kamchatka flounder engawa are used as substitutes to hirame engawa. The proof of this is in a menu that lists only "engawa" and not "hirame engawa".
---
We hope this information will be helpful.

Revision date: December 3, 2020
---
Share this article