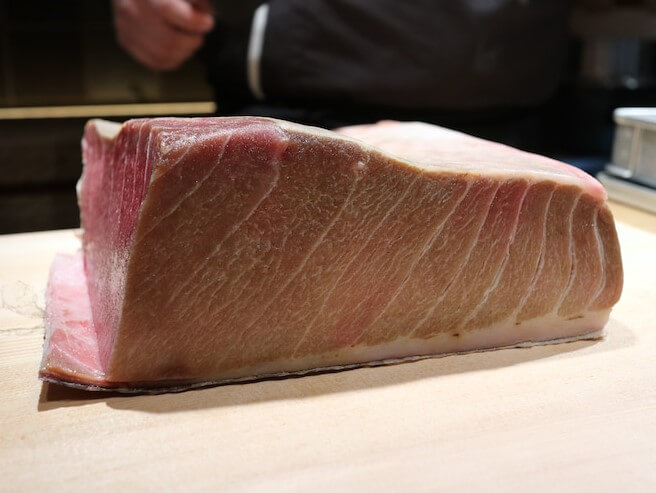 The fish used in sushi is generally salted or soaked in vinegar then matured for a number of days while the umami Inosinic acid component increases. This is called "Jukusei" (aging). Sushi made with toppings that have been aged in this way are called "Jukusei sushi". The aging period depends on the type, individual size and origin of each fish, and some are even aged for over four weeks. However, the preparations are not only difficult and time-consuming, the discolored parts and inedible parts must be trimmed, so these toppings tend to be expensive. If gone too far, the Inosinic acid converts to hypoxanthine and rots. The ability to make this judgment is important. In the end, Jukusei is an evolved version of the culture of "maturing toppings" which existed in Edo-style Sushi.
Related Content
https://guide.michelin.com/en/article/features/%E4%B9%BE%E5%BC%8F%E7%86%9F%E6%88%90%E9%AD%9A
https://www.foodandwine.com/cooking-techniques/dry-aged-fish-joint-sherman-oaks
---
We hope this information will be helpful.

Revision date: April 25, 2020