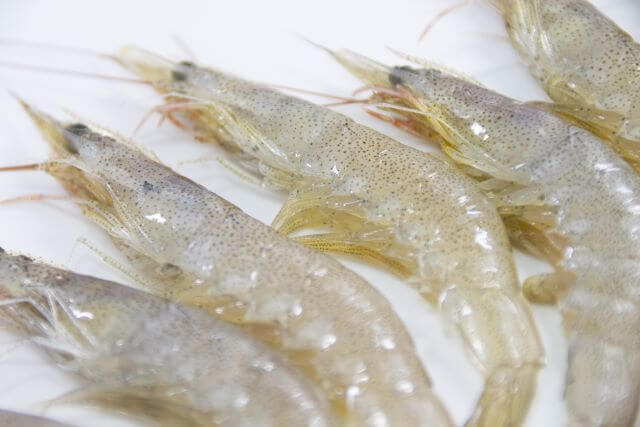 What is Shiba shrimp (Shiba-ebi)?
Shiba shrimp (Shiba-ebi) is distributed south of Tokyo Bay on the Pacific Ocean side, south of Niigata Prefecture on the Sea of Japan side, and along the coast of China. It lives in sandy mud at depths of 10 to 30 m in inner bays, and grows to about 15 cm in length. The shell is thin, without stripes, and light yellowish-gray in color. They are also called Akahige (Aka means red and hige means antennae.) in some regions because of their red antennae. The season is from November to March. It was once caught in large numbers off the shiba coast of Tokyo Bay, hence the name shiba-ebi. It is important to note that Shiba shrimp lose their freshness quickly and the heads darken quickly, so they should be cooked on the same day or the heads should be removed. The main production areas are the Ariake Sea in Kyushu and Mikawa Bay in Aichi Prefecture. Its scientific name is Metapenaeus joyneri (Miers.1880).
What does Shiba shrimp (Shiba-ebi) sushi taste like?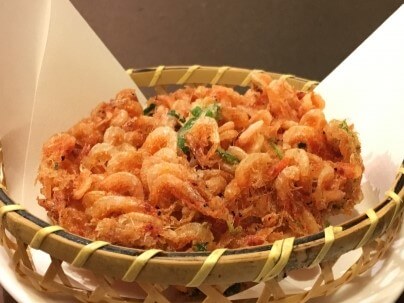 Shiba shrimp is generally used in seafood tempura, Chinese cuisine, etc. When made into sashimi, it has a light and elegant taste, but the texture and sweetness are not quite enough.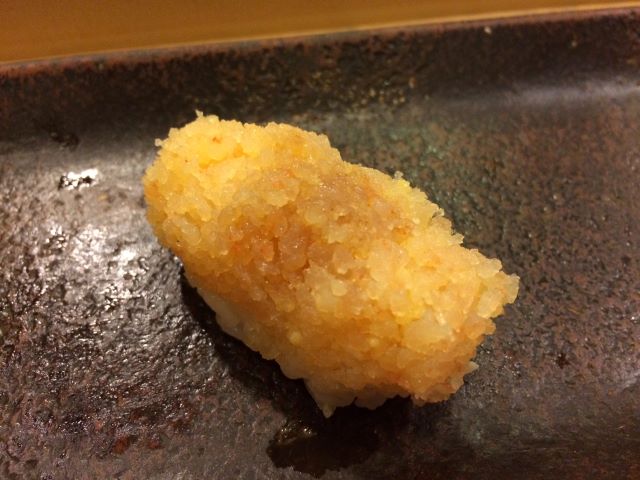 It is not a typical ingredient for Nigiri sushi, but it is indispensable at sushi restaurants. It is used as an ingredient in Oboro and Tamagoyaki. Rarely, you will see sushi chefs making Gunkanmaki, but it looks grayish-white and not very tasty, and the delicate taste of Shiba-ebi is masked by the flavor of the nori seaweed.
---
We hope this information will be helpful.

Revision date: April 5, 2023
---
Share this article