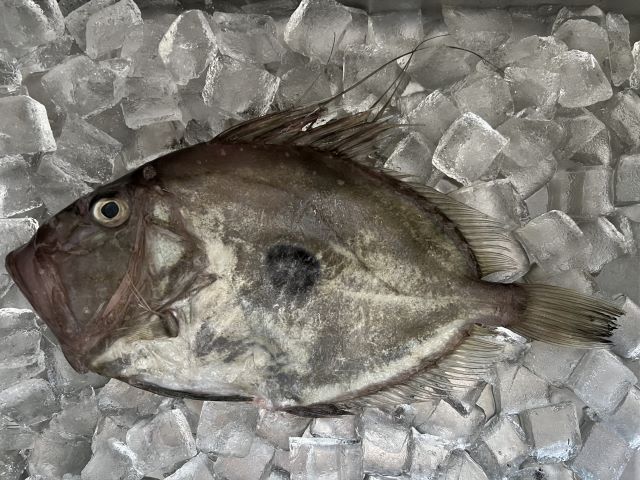 What is John dory (Matoudai)?
John dory (Matoudai) is distributed south of Honshu, in the East China Sea, Indian Ocean, western Pacific, and western Atlantic. It is found in sandy mud at depths of about 100 m, either alone or in small groups. The body is oval, with a marked lateral flattening. It has a large blackish-brown circular crest with a white border in the center of its body. John dory is called "Saint Peter's fish" in Western countries and seems to be revered by Catholics. Its scientific name is Zeus faber Linnaeus,1758.
What does John dory (Matoudai) sushi taste like?
The flesh of John dory (Matoudai) is light and mild, but lacking in flavor, so it is eaten with a variety of flavors. It is very tasty as a poire or meuniere, as it goes well with butter. In France, it is very popular as a standard meuniere along with sole.
It is characterized by its strong umami taste, and its liver is known to be very tasty. Sashimi is served with liver soy sauce, and Nigiri may be served with Kobujime.
Since its season is from fall to winter, it covers the same period as filefish. In Tokyo, there is also farmed filefish, and the sushi chef will use the filefish that is distributed in a considerable amount. Sushi restaurants that deal directly with fishing ports on the Sea of Japan side seem to get it by chance, but you almost never see it at sushi restaurants in Tokyo.
---
We hope this information will be helpful.

Revision date: June 15, 2023
---
Share this article