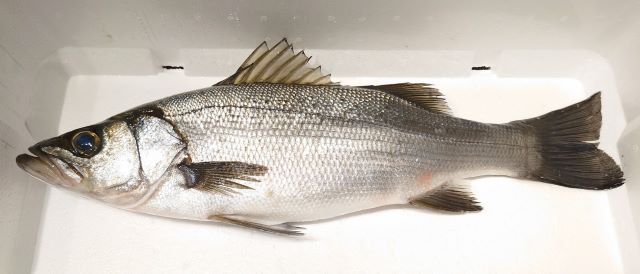 What is Blackfin Seabass (Hirasuzuki)?
Blackfin Seabass (Hirasuzuki) prefer warmer waters and are distributed south of the Boso Peninsula on the Pacific Ocean side, and south of Hokuriku on the Sea of Japan side, as well as in the southern part of the Korean Peninsula. Juveniles and young fish may be found near estuaries that connect to the open ocean, but as they mature, they move to areas of higher salinity and are not found in the brackish waters near estuaries.
It is very similar to the Japanese sea bass (Suzuki) only in the same genus, but is taller and more strongly laterally flattened than the Japanese sea bass. A large Blackfin Seabass exceeds 1 meter. The scientific name is Lateolabrax latus Katayama, 1957.
What does Blackfin Seabass (Hirasuzuki) sushi taste like?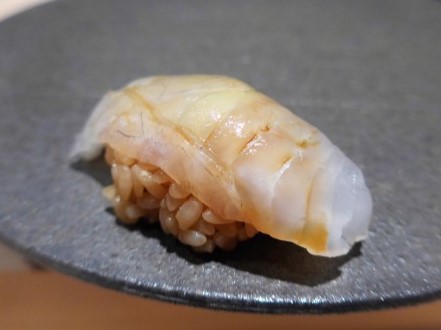 Blackfin Seabass is in season during the cold season, the opposite of Japanese sea bass. Unlike Japanese sea bass, blackfin seabass has a bright red, clear white flesh with no black streaks in the flesh. This makes it look better than Japanese sea bass when served as nigiri or sashimi. Another reason for the high price is that there are few arrivals at Toyosu Market. It used to fetch more than blackthroat seaperch (Nodoguro).
Blackfin Seabass are firm and fatty. Unlike Japanese sea bass, which lives in brackish water, Blackfin Seabass does not have a muddy smell, perhaps because it lives on rough reefs connected to the open sea. It is often described as having a taste similar to Isaki or Tai, for example, with a refined flavor and a sweet aftertaste. It is a top-quality fish that can replace Hirame, which is a representative winter shiromi.
---
We hope this information will be helpful.

Revision date: May 1, 2023
---
Share this article