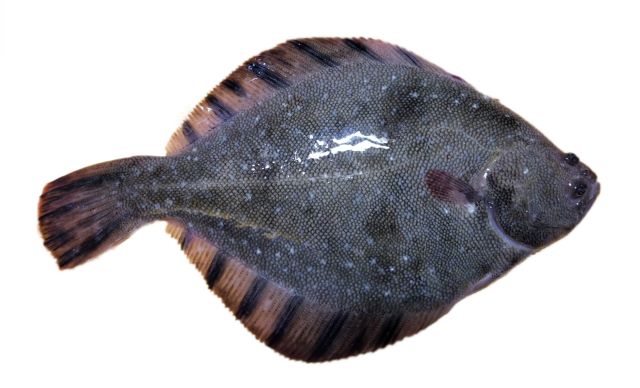 What is Barfin flounder (Matsukawagarei)?
Barfin flounder (Matsukawagarei) is distributed along the Pacific coast north of Ibaraki Prefecture and in the Sea of Japan north of Toyama Prefecture, the southern Sea of Okhotsk, and the Kurile Islands. It inhabits sandy muddy areas at depths of up to 200 m, feeding mainly on crustaceans and small fishes. The maximum length of the body is 80 cm.
It is similar in appearance to the closely related Spotted halibut, but the Barfin flounder has banded black spots on its fins, while the Spotted halibut has circular ones. The name " Matsukawagarei " is said to come from its scales, which are hard and resemble the epidermis of a pine tree. Barfin flounder is now very rare in the wild, and most of the fish caught are released juveniles. This is based on the habit of flounder species to remain in the waters where they are released. The main production areas are Hokkaido, Aomori, and Iwate prefectures, and the season is winter. The scientific name is Verasper moseri Jordan & Gilbert, 1898.
What does Barfin flounder (Matsukawagarei) sushi taste like?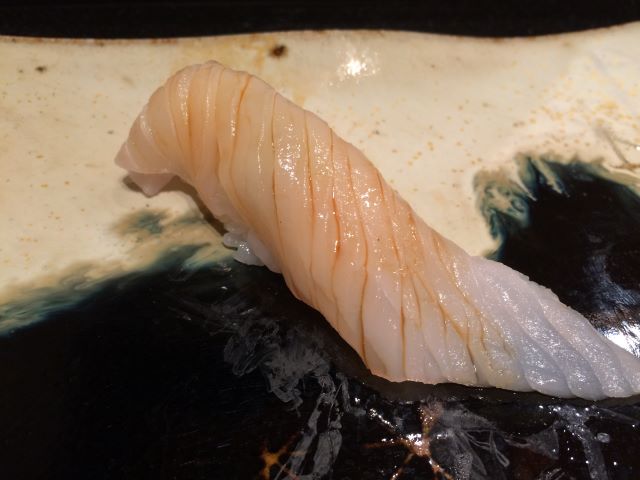 Barfin flounder (Matsukawagarei) tastes better in larger sizes, and the males are tastier than the females. Its flesh is firm, and when fresh, it tastes better when thinly sliced. The umami increases after about two days of maturing, as is the case with other flounders.
Barfin flounder, along with spotted halibut, is a high-end fish, and if asked which is more delicious, barfin flounder or spotted halibut, most people would probably say spotted halibut. However, the reason may be that they are not familiar with Barfin flounder. As proof of this, you will almost never see it at high-end sushi restaurants in Tokyo, but it is not that uncommon at high-end restaurants in Sapporo.
---
We hope this information will be helpful.

Revision date: May 9, 2023
---
Share this article