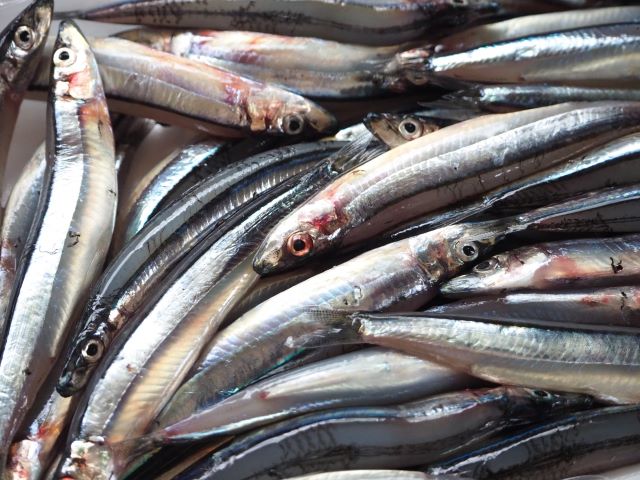 What is Slender sprat (Kibinago)?
Slender sprat (Kibinago) is distributed south of central Honshu, the Indian Ocean, and the western Pacific Ocean. They are found in large schools on the surface from the coast facing the open sea to offshore. Its body length is 8~10 cm. It has an elongated body shape like Japanese anchovy at first glance, and is yellowish-white overall, with a bluish back and one bright silvery-white longitudinal stripe on the body. The season is summer. In the Satsuma region of Kyushu, it is highly prized as a local dish, and sashimi, arranged in the shape of chrysanthemum flowers, is famous. In Kagoshima, it is often served with vinegared miso. The scientific name is Spratelloides gracilis (Temminck & Schlegel, 1846).
What does Slender sprat (Kibinago) sushi taste like?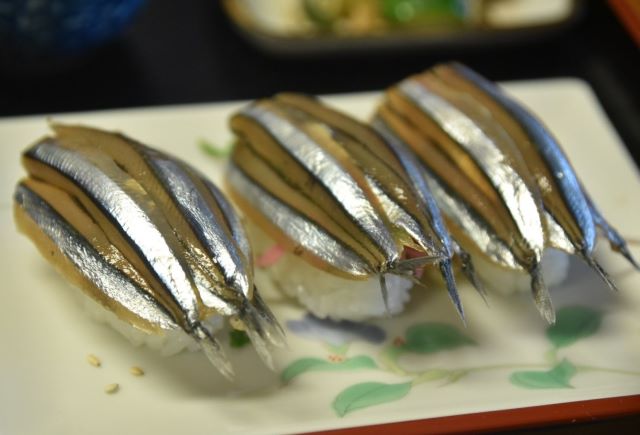 Slender sprat (Kibinago) cannot adapt to environmental changes. They need clean underwater to survive. Even in well-equipped aquariums, there are no examples of successful long-term breeding. In addition, their freshness deteriorates very quickly after death, so in the past, only people at fishing ports were able to eat them as sashimi.
When made into nigiri sushi, the fish is eaten with several pieces of hand-opened neta (topping). It is rich in flavor and uses scallions and ginger as condiments. This nigiri sushi should be paired with Satsuma shochu, a local specialty.
---
We hope this information will be helpful.

Revision date: June 8, 2023
---
Share this article