White wine is generally thought to go well with fresh seafood.

For example, every Frenchman knows that Chablis wine and Belon oysters go together like peanut butter and jelly. The soil of Chablis is made of the stratum that dates back to the Kimmeridgian age and a unique characteristic is that the soil is rich in fossils of small oysters and shellfish. That is why oysters and Chablis wine are said to be the perfect pairing. However, surely there are Japanese people who sense the fishy odor when having Chablis wine and Japanese oysters (Magaki) together. Therefore, some people say that sake is definitely preferred over wine.
The reason for this is that the types of oysters in France and Japan differ.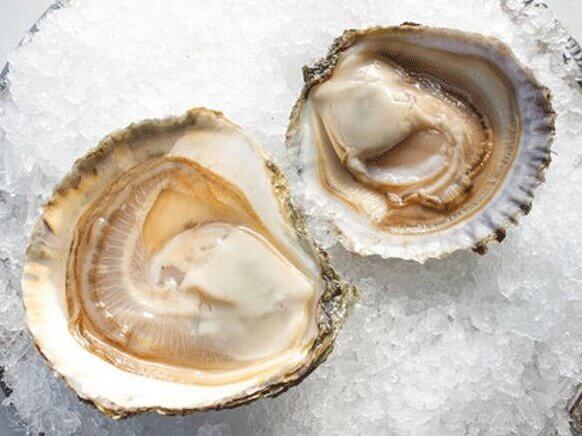 Famous for its Belon brand name, the oyster native to Europe has a flat, rounded shell. It belongs to the genus Ostrea. To be honest, Belon oysters aren't sweet and don't have a distinguished flavor compared to Japanese oysters, and the salty fragrance of the sea is dulled, so it can seem less flavorful.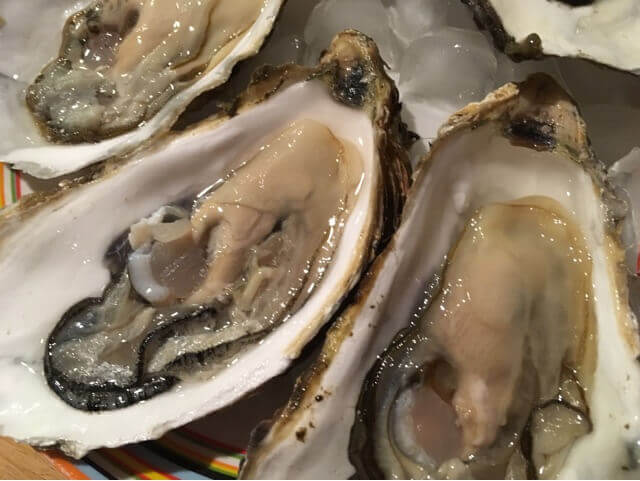 Meanwhile, the Japanese oyster is elongated and shaped like a raindrop. It is characterized by a smell like it swallowed the whole ocean. This is the main species farmed in Japan. It belongs to the genus Crassostrea. The taste is as if the umami components of the sea have all been concentrated together in one little shell.
Going back to pairing Chablis wine with oysters, it's common sense in the world of flavors that items with basically similar components pair well together.
The issue lies in how wine is made. Chablis wine contains lactic acid because it is made through forced mal-lactic fermentation. Because it contains this lactic acid, it is partially fighting against the Belon oyster, which has a high glycogen content. In addition, lactic acid is called "warm organic acid", and it has the property of becoming delicious at warm temperatures. Oysters are eaten cold, so they aren't good for taking advantage of "warm organic acids".
Therefore, it can be said that rather than Chablis wine, it goes well with cold organic acid white wine that is delicious when cooled to 7 or 8 degrees, for example, German Franken wine.
So then, what should be done when pairing oysters with Chablis wine?!
If you insist on pairing oysters with Chablis wine, go all out and add squeezed lemon so the citric acid will work to mask the lactic acid and succinic acid, in turn making the wine taste good even when cold. Citric acid is a "cold organic acid" that becomes delicious when cooled, and oysters rich in glycogen go well with "cold organic acid". Cold acid-based white wine is abundant in the refreshing "cold organic acids" known as malic acid and tartaric acid. Oysters lack this cold organic acid (malic acid and tartaric acid), so adding the citric acid of lemon creates an exquisite harmony.
However, in France there was a time when a disease spread that caused the death of the Belon oyster, nearly rendering it extinct. Therefore, since the Japanese oyster has been transplanted so many times, it is said that nowadays, at least 90% are Japanese oysters hybrids of Japanese oysters.
That means the question remains among Japanese as to whether the combination of Chablis wine and oysters really is a match made in heaven or not. Personally, we've never heard of oysters served without lemon, so the fishy smell really isn't an issue at all in the end.
---
We hope this information will be helpful.

Revision date: January 6, 2022
---
Share this article