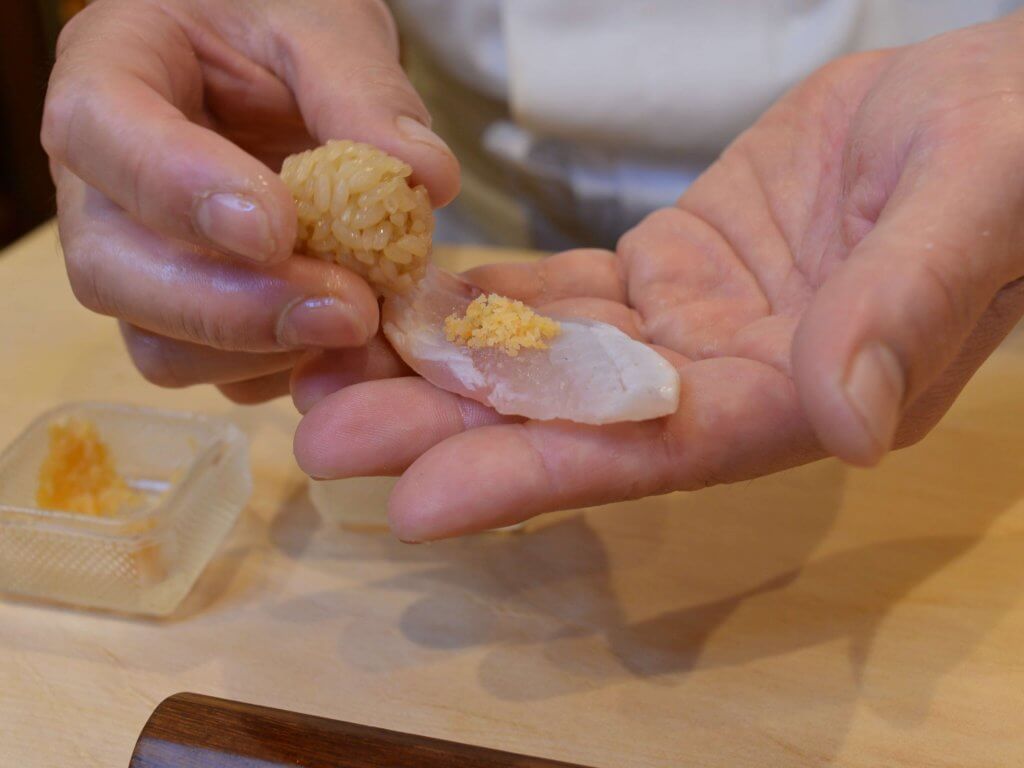 Oboro and Denbu look the same, and the ingredients are also pretty much the same. In other words, there are no clear differences between them, but what it is called differs depending on the restaurant's policy and the locality. There are various theories for this, but there is no clear line distinguishing oboro and denbu.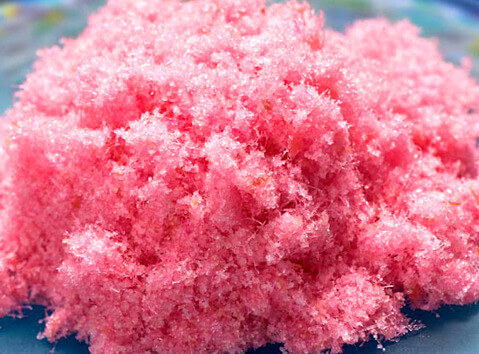 Denbu (田麩) is mainly boiled white fish that is then loosened and made into fibers, then seasoned with sugar, mirin, salt, etc., then roasted until the moisture is gone. Some are colored with red food coloring (called sakura denbu) while others are left as the brown color similar to tsukudani. The appearance is as if only the fibers of the original ingredients remain. This is why it was written with the kanji "田夫" (the literal meaning of kanji: rice patty+husband). The word "田夫" means "someone from the countryside" or "rough-cut" and refers to the way the fish is turned into a coarse form by pulling the meat apart. It is also used as a coloring for chirashizushi, futomaki (large sushi rolls), bento boxes, etc.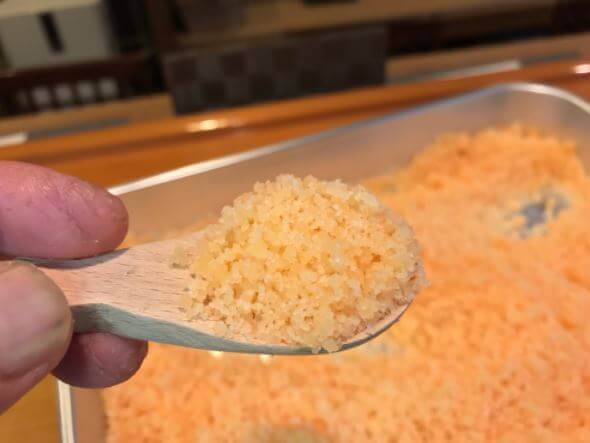 On the other hand, Oboro (朧) is made by using a grinding bowl to break down the meat of shiba shrimp or white fish, then seasoning with sugar, mirin and salt before removing the moisture over low heat. Oboro is used for bara-chirashi, futomaki (large sushi rolls), etc., and is also sometimes used between the topping and shari (vinegared rice) in nigiri sushi. This gentle sweetness and the shrimp aroma are essential for Edo-style sushi. Making oboro is laborious work, so there are fewer and fewer Edo-style sushi restaurants that make their own oboro.
---
We hope this information will be helpful.

Revision date: February 1, 2021
---
Share this article