According to Japan's Fisheries Agency, based on their consumer's behavior survey, Unagi (Eel) always ranks number one under, "Fish Japanese people want to eat." The highest consumption of unagi throughout the year is in the hot summer months. Since long ago, Japanese people have been captivated by unagi as a food with high nutritional value and have loved it as a measure against heat fatigue. Here We would like to explain the nutritional and functional characteristics of unagi.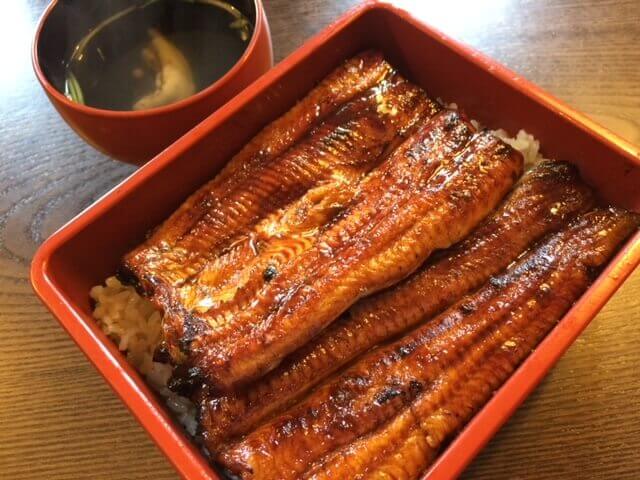 Unagi distributed domestically in Japan used to include European eel, but currently, it is mostly Japanese eel. In Japan, the overwhelmingly most popular way to eat unagi is "kabayaki". Kabayaki mainly refers to a grilled fish cuisine in which unagi or anago (conger eel) is prepared by slicing open along the spine and removing the bones and guts, then skewering it, and grilling without any seasoning, steaming it (Some area, unagi is just grilled longer without steaming. This results in the unagi a little crispier and chewier) after that, and finally dipping it in a sauce made from a mixture of soy sauce, mirin, sugar, sake, etc.
The interesting thing is that the level of free amino acids, deeply related to flavor, is relatively low compared to other seafood. The fatty acid composition and volume don't change even from heating and it also doesn't significantly alter the free amino acids, so the flavor of unagi itself is light compared to the flavor of other kinds of seafood. Therefore, this is a big factor in Japanese people thinking of kabayaki sauce when they imagine the unagi flavor.
When the general components of unagi are compared with other fish (flounder, horse mackerel, sardines and bonito) and when they are compared with livestock (cattle, swine, chickens), unagi has the highest caloric content of 255 kcal per 100 g fortis edible parts and it also has the highest fat content (19.3 g per 100 g). Furthermore, it has significantly less fiber than beef or pork, so it is easier to digest. Collagen is present in all vertebrates, but the content is particularly high for eel. Of the minerals contained in the muscles, there is 130 mg calcium for every 100 g, which is much higher than other foods, even higher than milk. There are also abundant amounts of vitamins A, E and B in the meat. 50 g of kabayaki contains more than the recommended daily intake of vitamin A for an adult male and prevents oxidation of the fat, along with vitamin E. Especially high amounts of vitamin B1 are found in all seafood, and vitamin B2 and pantothenic acid contents are also relatively high. Meanwhile, the unagi is also known for having extremely high levels of vitamin A and folic acid in the internal organs.
---
We hope this information will be helpful.

Revision date: February 9, 2021
---
Share this article