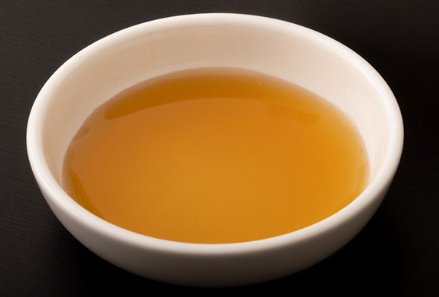 Shiokara (salted fish guts) and Gyosho (fish sauce) are widely produced throughout East Asia and are very similar foods in terms of their ingredients and production methods.
Gyosho is made by preserving raw seafood in salt. It is a fermented food in which the raw materials are broken down into amino acids, mainly by the action of enzymes contained in the raw materials, and the umami is intensified. There are solid and liquid products leached from it.
The production process is not much different from that of salted fish, but salted fish is intended for long-term preservation of protein sources, whereas gyosho is produced for use as a seasoning. It is originally obtained as a byproduct of salted fish, but nowadays, it is produced only for the purpose of obtaining Gyosho.
However, most of the Shoyu produced in Japan is made from cereal grains, and the amount of gyosho produced for local consumption is minimal.
Types of Gyosho
Shottsuru
Shottsuru has long been produced in the Akita area. Sailfin sandfish (Hatahata) is the most well-known fish used, but Sardine and Pacific sand lance are also used. First, the fish's head, entrails, and tail fins are removed, and the fish is washed in water. Then the fish is drained, and about 10 kg of fish is mixed with about 1,800 ml of rice malt and 1,800 ml of salt, packed in a wooden barrel, covered with a lid, and weighted down. After maturing in a cool, dark place for about three years, the fish is filtered and boiled to make the product.
Ishiru
Ishiru is made in the Okunoto region. There are other names such as Ishiri, Yoshiru, and Yoshiri. The fish used are sardine, round herring, horse-mackerel, etc. The meat is often processed into dried fish, and the surplus heads and entrails are used. About 30% salt is added to this, packed in miso barrels, covered with a sheet, and aged for six months to a year. After that, it is boiled and filtered to make the product.
Ishikawa Prefecture also produces "Ishiri," which is easily mistaken for "Ishiru," but it is made from the entrails of the Japanese common squid.
Nam pla (น้ำปลา)
Nam pla is an essential seasoning for Thai cuisine. In Thai, nam means liquid and pla means fish. In the traditional method, small marine fish, starting with sardine, are mixed with 30~40% salt by weight and placed in a large jar for maturing.
After about a year, a long, thin bamboo basket is inserted into the jar and the liquid that has leached out is drawn out and bottled to make the product. Inland, freshwater fish such as Carp and Loach are used. There is also a theory that the origin of Nam pla is to use freshwater fish.
Anchovy sauce
Gyosho, called garum, was widely used in ancient Rome around the 1st century BC. Bluefish such as mackerel would be pickled in salt, stuffed into unglazed jars, and maturing under the sun. The garum that flowed out through a hole drilled in the bottom of the jar was then used as a seasoning. In Italy, garum production stopped around the 16th century.
Anchovy sauce, a similar product made by maturing salted round herring for six months or more, grinding it, and adding spices, is now used as a secret ingredient in spaghetti and other Italian dishes.
Nước mắm
Nước mắm is mainly made from Round herring and Amberstripe scad in Vietnamese Gyosho, and Carp, Loach and Catfish fry are also used around the Mekong Delta. The cleaned fish is placed in a container with 10~15% salt by weight, stirred every morning, and salt is gradually added until it reaches a concentration of about 30%, depending on the progress of maturing. Those aged for one year or more are more delicious. Gyosho from Đảo Phú Quốc is considered the best.
Colatura
Colatura is an Italian Gyosho. It is made from nothing but round herring and salt. The round herring is first removed from the head and entrails and placed in a barrel, alternately layered with salt. Then, a wooden lid is placed on the herring, and weights are placed on top of it for maturing.
After maturing for three to four years, a hole is drilled in the bottom of the barrel and the Colatura is slowly extracted, drop by drop, over time. The slow aging process in the barrels concentrates the flavor of the fish and produces the amber-colored Colatura.
---
We hope this information will be helpful.

Revision date: February 20, 2023
---
Share this article