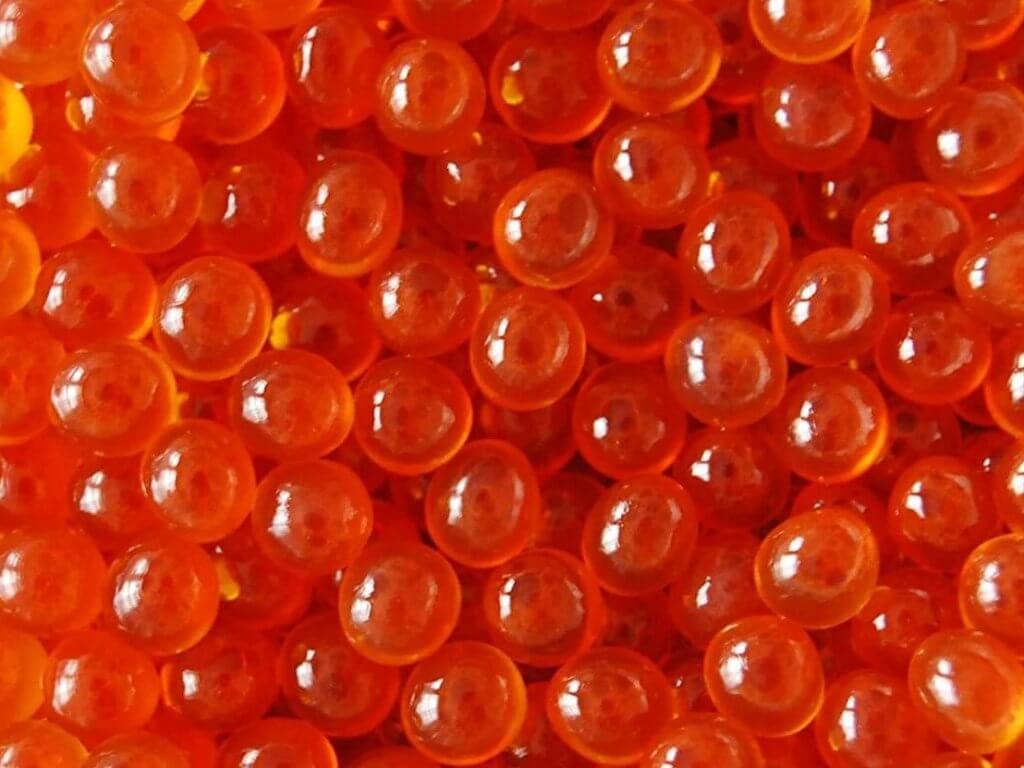 Not to belabor the point, but the following is dependent on the following. In Japanese salmon is referred to as "鮭" (sake/salmon) or "鱒" (masu/trout). The characters look different, but they are part of the same family and there aren't clear biological categories to separate them into. Incidentally, in English the type that makes their way into the sea are called "salmon," and those that remain in freshwater their entire lives are known as, "trout." They are all considered to be part of the salmon family. Now, foreigners who know about Japan may imagine Japanese sake (the alcoholic beverage) when they hear the word "sake" so we spell sake/salmon as "shake", which is close to the sound pronounced by Japanese people.
First of all, shake is mainly Chum salmon, caught in the seas near Japan. Masu caught in the seas near Japan are mostly Pink salmon (Humpback salmon) and Sakura masu. Masu caught in rivers and lakes are generally Char or Rainbow trout.
Now we finally get to the topic of this article, shake roe that has been removed from the ovarian membrane then salted or marinated in soy sauce is called ikura while masu roe is called masuko and they are clearly distinguished. This is because masuko can be bought at just 20-40% of the cost of ikura. However, the difference is really that each egg is smaller than that of ikura and in general people can't taste a difference.
Over the past 10 years or so, the masuko made from the roe of Rainbow trout farmed in France and the masu farmed in Japan have been called 'red caviar' by manufacturers. Of course black caviar made from the roe of sturgeon and tobiko made from the roe of flying fish are distinctive. Certainly there is no problem in calling fish roe caviar according to the Product Labeling laws, but it's extremely clear that they are only trying to get a higher price out of it.
---
We hope this information will be helpful.

Revision date: March 9, 2021
---
Share this article