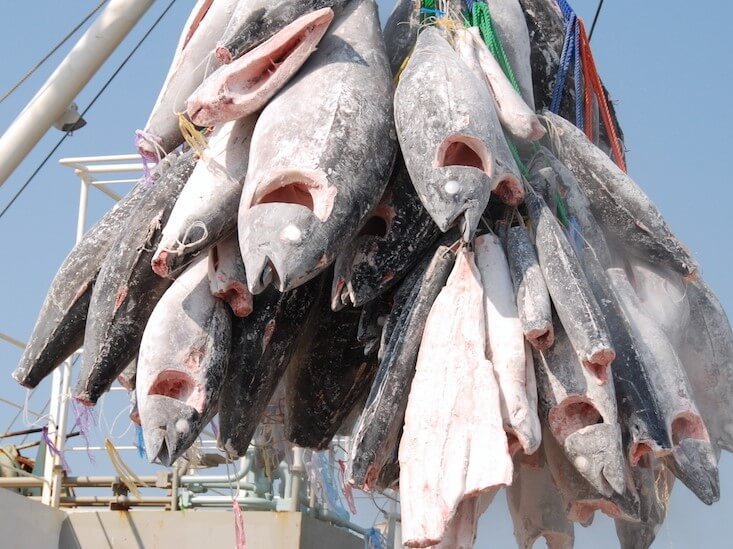 Once tuna caught in the open sea is processed by draining its blood on the ship, it is flash-frozen at ultra-low temperatures (-60℃). Ultra-low temperatures stops the enzymatic hydrolosis of protein, oxidation of fat and cultivation of microorganisms so it can be stored over a long period of time. The process can prevent discoloration for over two years and maintain a freshness worthy of being served as sashimi. Therefore, skillful sushi restaurants mature the thawed tuna in the refrigerator for about one week to attain the perfect balance of umami and change in color.
Related contents: TYPES OF TUNA
---
We hope this information will be helpful.

Revision date: February 4, 2020
---
Share this article