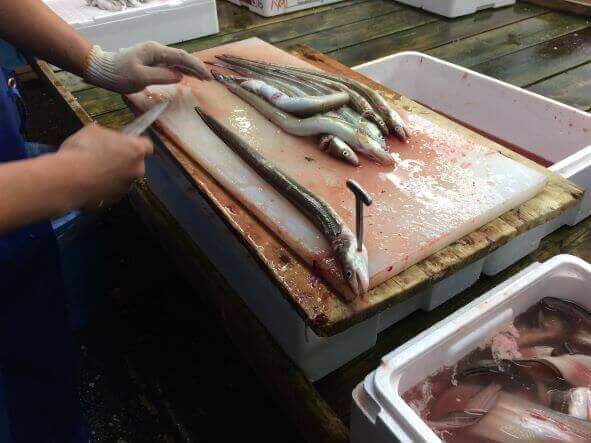 Among the fish that belong to the Anguilliformes order such as Eel, Conger eel, and Moray eel, some contain toxic components in their blood serum. This type of serotoxin is called Ichthyohemotoxin and indicates lethal and hemolytic actions. However, this is not the official name of the toxin, and the chemical structure is also not clear.
If a human were to drink a large amount of fresh blood from these fish, they would suffer from symptoms such as diarrhea, constipation, vomiting, cyanosis, arrhythmia, paresthesia, paralysis and respiratory distress, and it would then sometimes result in death. If the blood gets in your eyes, it causes an intense burning sensation, swollen eyelids, and a foreign body sensation that last for days. Sufficient caution must be practiced when preparing these fish, but there is no concern for toxicity if it is cooked. Incidentally, in case of Ichthyohemotoxin, found in eel's blood, the toxicity completely disappears when cooked for 5 minutes at 60℃, so there are no issues with eating eel Kabayakai.
---
We hope this information will be helpful.

Revision date: November 15, 2022