First, what do you imagine when you hear the word "negitoro"?
Most people probably think of "Negitoro Gunkan" or "Negitoro Roll" served at sushi restaurants.
But the real "negitoro" does not have leeks!
The original name for negitoro was negitoru. It translates to chip away in Japanese. The name eventually evolved to negitoro.
Here we come to the point.
The original negitoro is made from medium fatty tuna or nakaochi* chopped up finely with a knife and then mixed with chopped green onions on top. But the tuna may be switched out with filler, leading to a variety in quality of the negitoro available.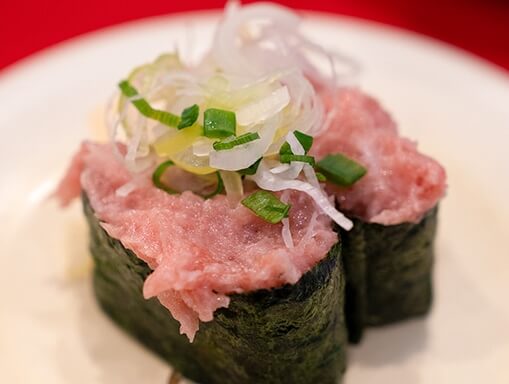 First of all, the lowest in the ranking are the offcuts of tuna that can't be made into sashimi (mainly Yellowfin or Albacore tuna) and this is mixed with vegetable oil and minced. The type of onion used is normally green onions. You can pick this type out because it will be whitish in color. This version is normally served at conveyor belt sushi.
The medium quality uses the nakaochi of cheap Albacore tuna or Swordfish.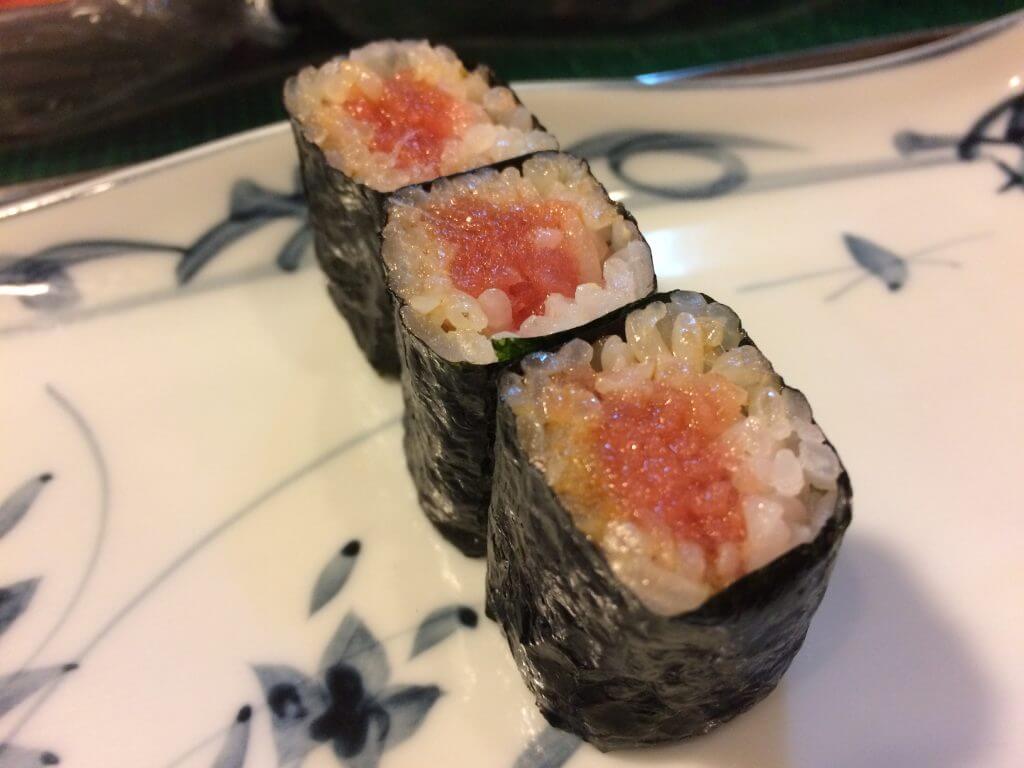 High quality negitoro uses the nakaochi of Pacific bluefin tuna or Southern bluefin tuna. Sometimes the green onion shoots are then rolled up inside. If you have a chance to try negitoro in Japan, we recommend you try the top quality options without a doubt. One piece will probably cost around $15 USD. But that's the price for the real thing!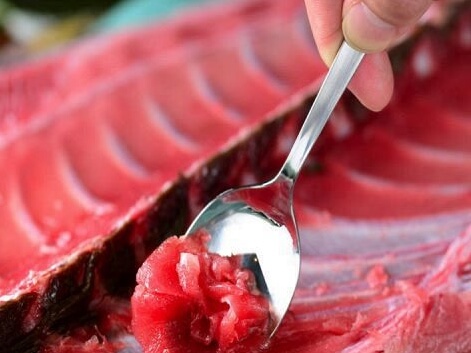 Finally, let me introduce some negitoro trivia. There is a lot of flesh on the middle bone (spine) and the surrounding area for tuna and the like. This is called "nakaochi*". Scraping the meat from this area surrounding the spine is known as "negitoru", which is where the word "negitoro" comes from. In other words, the name "negitoro" is not actually from the words onion (negi) and tuna belly (toro).
What is negitoro like at Sushi restaurants?
Originally, the meat from the middle cut or in between the bones of the tuna was used for negitoro. In order to get meat from these parts, the chef would have to purchase an entire tuna, or buy the cut that includes the mid-ribs. However, both of these purchases are difficult for a single sushi restaurant, so now the chef chops the meat from the body with a butcher knife until it forms a paste that is sticky and smooth from the fat in the tuna. This paste is used for negitoro.
---
We hope this information will be helpful.

Revision date: July 30, 2022
---
Share this article