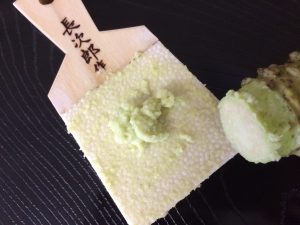 There are two tools used to grate wasabi, one is a metal grater and the other is called "Samegawa" (sharkskin), which has a layer of shark skin. When something as fine as shark skin is used for grating, the spicy flavor is enhanced and when a coarser metal is used, the sweetness is enhanced.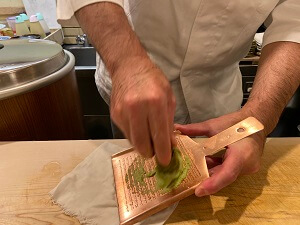 The taste of the wasabi even changes depending on whether it is turned clockwise or counter-clockwise while grating.
---
We hope this information will be helpful.

Revision date: April 23, 2018
---
Share this article