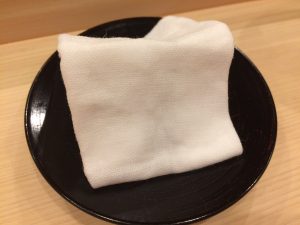 Sushi was originally a food eaten with your hands. Even, for example, if you are in a prestigious sushi restaurant in Ginza, you can still eat with your hands. You can actually use your hands to eat the ginger too. Restaurants that prefer you to eat with your hands will provide an extra, smaller towel for cleaning your hands between sushi, along with the normal hand towel. Even then, feel free to use chopsticks if you prefer.
Sushi-interpreting service "sushiuniversity"
---
We hope this information will be helpful.

Revision date: February 12, 2018
---
Share this article