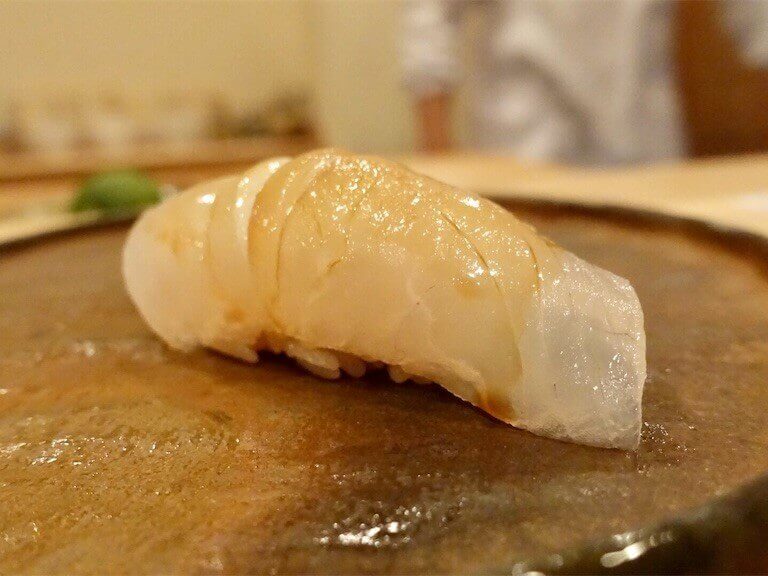 When you see "tai" on the menu at a conveyor belt sushi restaurant, it's very likely that is not "madai" (Red sea bream). It's a competitive industry where these conveyor belt restaurants have no problem using a variety of imitation or replacement fish if it means they can cut costs. In any case, the purpose for using different types of fish without even considering farmed cheap madai, is to further reduce costs.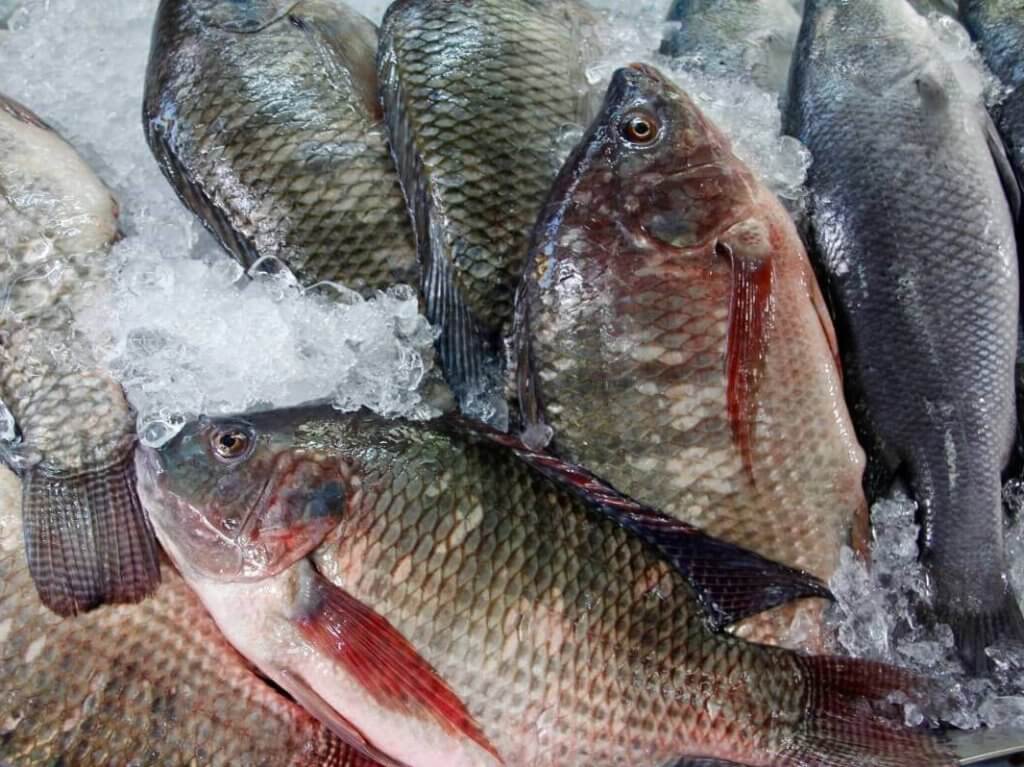 First on the list is Nile tilapia. This fish was introduced from Egypt to rivers throughout the world as food in 1962. While it was farmed in large quantities in Japan, especially in Kagoshima, from the 1990s, production rapidly declined with the stagnant prices of farmed madai. However, they are extremely fertile and proliferate naturally, and started living in the thermal regions and the rivers where warm wastewater flow throughout Japan.
The commonly used names for this is "izumidai" or "chikadai". While izumidai (Nile tilapia) is a freshwater fish, it was likely named after "tai" (sea bream) because of the similarities in appearance. In Taiwan, it is considered to be so similar in appearance and taste, that it is called "Taiwanese sea bream". It is a popular fish for consumption on a global scale with high production and distribution volume.
However, even though has "sea bream" in the name, it is not actually related to the sea bream at all.
As an aside, at least 90% of the tilapia found in the U.S. is imported. Most of those imports come from China. It's often said that they are raised on a large volume of antibiotics and pesticides, and they are kept fresh using high amounts of chemicals. It's best to avoid eating it if possible. The tagline they give it is "Sushi grade tilapia is a high quality, firm fish with a mild, clean taste perfect for sashimi and sushi applications" You'll be hard-pressed to even find kaiten sushi restaurants using this in Japan. In addition, it would never be used at restaurants that describe themselves as Edomae Sushi.
---
We hope this information will be helpful.

Revision date: January 4, 2021
---
Share this article