This is a list of 10 must-try sushi toppings in February. Hamaguri was once harvested in abundance from Tokyo bay, and even today is a fundamental ingredient in Edomae sushi.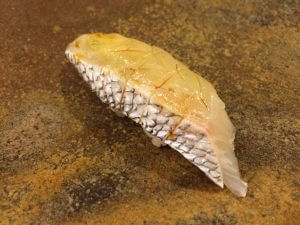 Blackthroat seaperch (Nodoguro)
Spear squid (Yari ika)
Pen-shell (Tairagi)
Rediated trough-shell (Kobashira)
Common orient clam (Nihamaguri)
---
We hope this information will be helpful.

Revision date: January 22, 2018