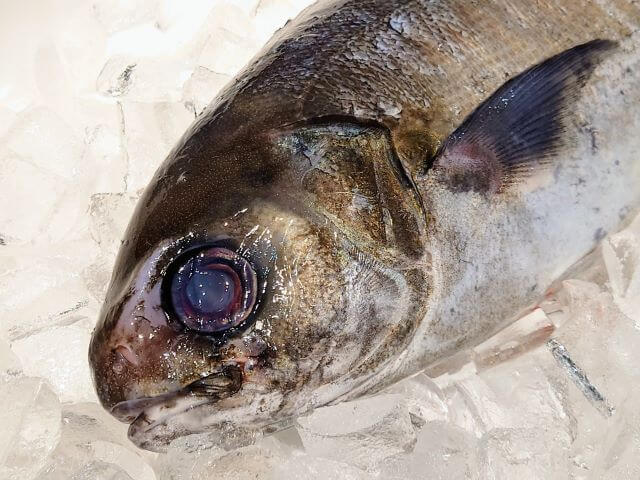 What is Pacific barrelfish (Medai)?
Pacific barrelfish is distributed throughout Japan south of Hokkaido, adult fish lives near the bottom at depths of 150 to 400 meters, and its Japanese name is Medai (Me means eye). It is a large fish, reaching 90 cm in length, with large eyes, hence its Japanese name. If the body color is red, it looks somewhat like Splendid alfonsino (Kinmedai). Its scientific name is Hyperoglyphe japonica (Döderlein, 1884).
The coloration of the body surface is generally blackish when young, but as adults, the overall coloration becomes lighter, with the back turning reddish grayish brown.
It is a member of the Japanese butterfish (Ebodai) family, which is different from the red seabream (Tai), and its body surface is slimy. The season is from fall to winter when the fish is fatty. Typical production areas are Shimane, Yamaguchi, Nagasaki, Kochi, and the inner bays of Tokyo.
What does Pacific barrelfish (Medai) sushi taste like?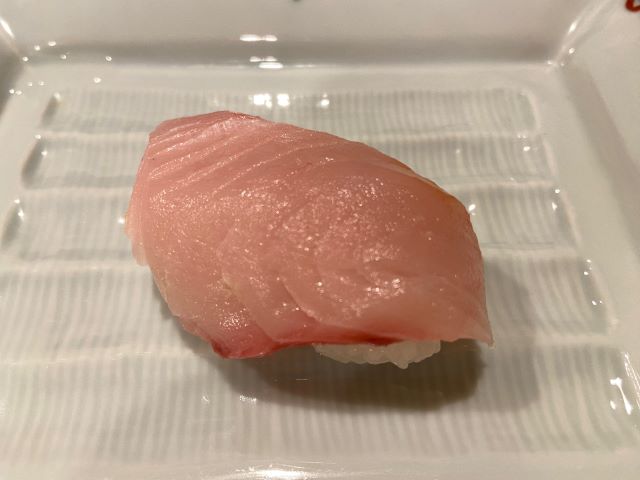 There was a time when many market participants had a negative image of Pacific barrelfish, as many of the frozen products were not as fresh as they should have been, and the taste was not good enough. Around 2022, the impression of Pacific barrelfish changed due to its good fat content and texture, and it became a popular fish purchased by famous sushi restaurants.
The local producers have begun to improve the quality of Pacific barrelfish, and Shizuoka Prefecture's suppliers have begun to treat it with the same care as their famous Splendid alfonsino. It may become a star like Splendid alfonsino (Kinmedai) and Blackthroat seaperch (Nodoguro) in the future.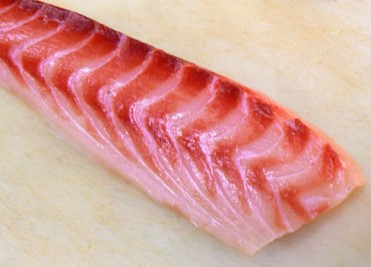 Pacific barrelfish has a beautiful reddish-red color of chiai (dark-colored flesh) on its white flesh when cut into pieces, making it a good-looking sushi fish. It has a sweet taste and is cheaper than other shiromi such as Red seabream (Tai), Bastard halibut (Hirame), and Greater amberjack (Kanpachi). When making nigiri sushi, it should be made into shiojime and refrigerated overnight to increase the umami.
---
We hope this information will be helpful.

Revision date: April 4, 2023
---
Share this article